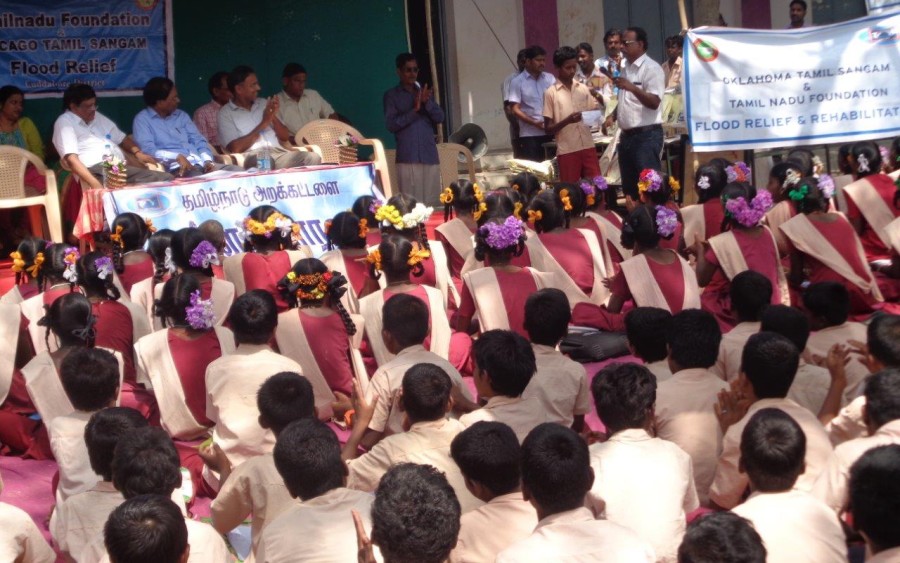 Infrastructure support such as amenities for students, toilet repair work, Minjur Community Hall renovation, Repairs and renovation of crèches (Balwadi Centers) Renovation of Government School buildings, Government Public Library, Ashok Nagar, Chennai and Construction of Houses for the houseless people at Chidambaram Taluk, Cuddalore District.
Nearly 60,000 people are benefitted through TNF Projects.
TNF TN Chapter acknowledges the help of all the organizations.
a. 28 Tamil Sangams
b. 23 TNF Chapters
c. 21 Foundations & Organizations
d. 12 Indian Associations
e. 11 Temples
f. 363 Individual Donors