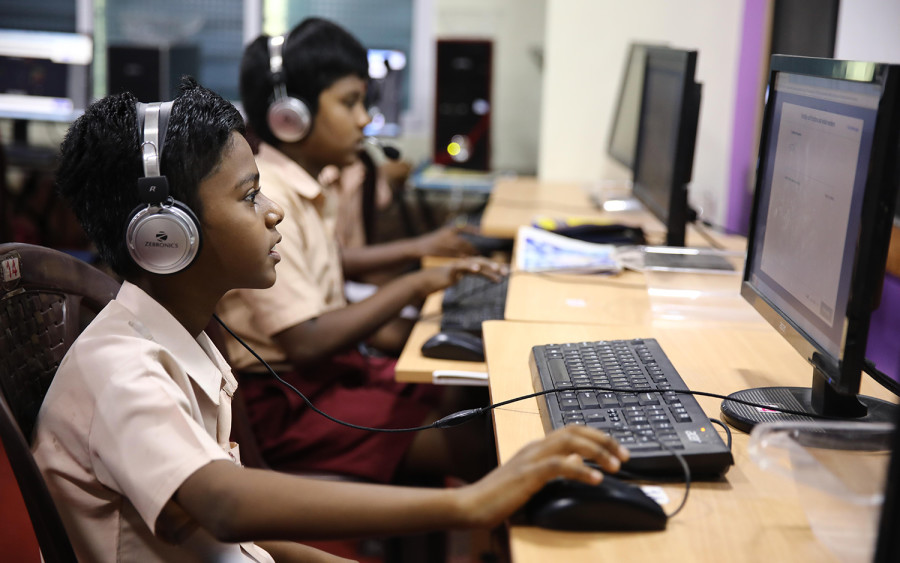 Few years back, there is a need for a blackboard in every class room. Now there is a need for digital boards for every class.
With this aim Tamil Nadu Foundation has initiated digital class room programme in partnership with in Trivent Systems Pvt. Ltd, Vetrivel Foundation and The Ramco Cements Ltd, Chennai.
As a pilot project, digital class room was set up in Government Higher Secondary School, CMDA Colony, Arumbakkam, Chennai with the following objectives:
To enhance student's class room experiences by diversifying learning activities.
To promote self learning by students.
To expose students to digital computing system.
Activities so far:
"Ramco Cements" has supported the project, improved the Digital Classroom facilities and has agreed to be a partner
"Trivent Systems" has donated 30 Nos of Desktops and 10 KVA UPS and batteries to this programme under their CSR Support.
"Vetrivel Foundation" provide software support training facilitators and to monitor on regular basis.
Student Engagement:   The moment the student is introduced to basic arithmetic concepts. (addition, subtraction, division) she / he can start learning.