Tamil Nadu Foundation Inc. Tamil Nadu Chapter was established in the year 1983 and it is a non profit Trust. The Trust was established by Tamilan NRIs settled in USA. The Mission of the Trust is to channelize funds received from NRI Tamils in USA and other donors to help needy people in Tamil Nadu.
Objectives
Enhancing the standard of quality Education.
Improving Hygenic Environment and Health.
Creating basic infrastructure through rural development activities.
Empowerment of women to achieve socio-economic status.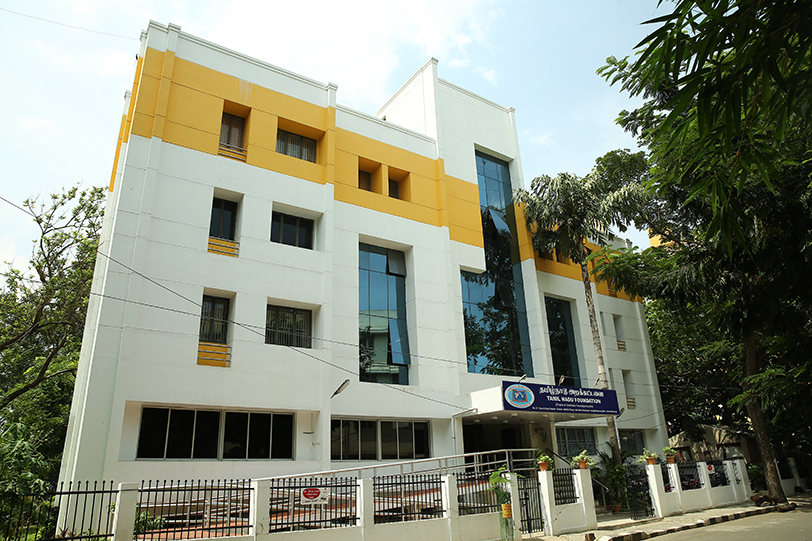 Education Enhancement Programs
Implementing Academic Bridge Courses (ABC) for classes 6 to 9 in the selected districts of Tamil Nadu.
Rendering special coaching classes to the selected 10th standard students.
Organizing training to teachers on Teaching methodologies.
Arranging educational tours to the students of Higher Secondary Schools.
Imparting two days Soft Skill training for 10th and 12th standard students.
Sanctioning of pre and post matric scholarships to meritorious students.
Improving the infrastructure in public libraries and schools.
Distribution of educational materials such as note books, computers, school bags and infrastructure like furnitures and OHP Projectors etc.
Improving Hygiene and Health Programs
Financial support for the conduct of Health Programs, free medical camps, Immunization programs etc in Rural area.
Improvement of infrastructure in Health institutions particularly in rural needy institutions.
Financial support to the institutions dealing with mentally challenged children.
Creation of infrastructure in Anganwandis, drinking water sources, etc. for a hygienic environment.
Distribution of spectacles and performing surgeries to the needy senior citizens.
Creating basic infrastructure through Rural Development activities
Construction of buildings, class rooms, toilets, in the needy schools and orphanages.
Provision of drinking water supply.
Women Development activities
Imparting training programs on Computer, Tailoring etc. to create self employment to women entrepreneurs.
Distribution of revolving fund for supporting the business activities of Self Help Group members.